Leslie Gaines-Ross Corporate Reputation. 12 Steps to Safeguarding and Recovering Reputation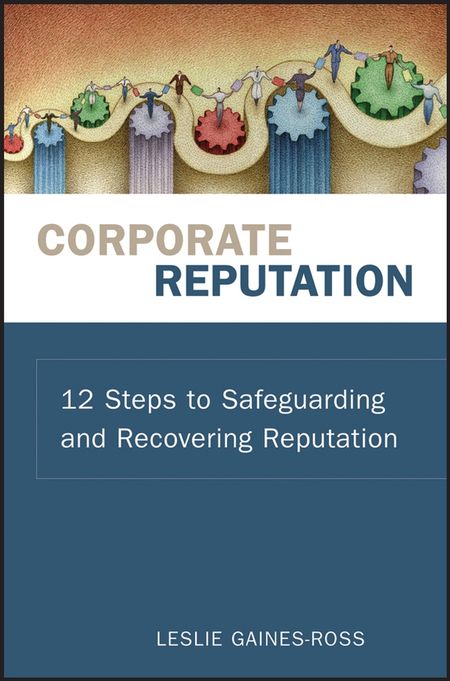 Praise For Corporate Reputation: 12 Steps to Safeguarding and Recovering Reputation «In a sea of business books, Corporate Reputation is a beacon of light for all leaders and future leaders looking for direction in the treacherous waters of a volatile business environment. It delivers a message that's provocative, insightful, and needs to be heard.» —Heidi Henkel Sinclair, Director of Communications, Bill & Melinda Gates Foundation «Every CEO, senior executive, and, increasingly, board member now appreciates the importance of building and protecting a company's reputation. Anyone who depends upon or shapes a company's reputation—customers, employees, news media, NGOs, and bloggers—will benefit from reading Dr. Gaines-Ross's book and will learn more about the influence they wield over corporate reputations.» —Dr. Robert G. Eccles, Senior Lecturer, Harvard Business School «At a time when companies are facing unprecedented reputation crises comes a timely primer from Dr. Gaines-Ross that tells us what companies need to do to bring their reputations back from the brink. The book's 12-step reputation recovery model captures what we know about effective crisis management, and brings the process to life with a host of detailed case examples. It's right on the mark!» —Dr. Charles Fombrun, CEO, Reputation Institute «Finally, a book that clearly, realistically, and compellingly explains how companies of all types and sizes can protect and restore an invaluable company asset—corporate reputation. Brilliant insights and practical solutions leap from each page! A definite must-read for business professionals everywhere.» —Anthony Sardella, CEO, Evolve24 and Adjunct Professor at the Olin School of Business, Washington University in St. Louis
/ / похожие
Подробнее
Craig Carroll E. The Handbook of Communication and Corporate Reputation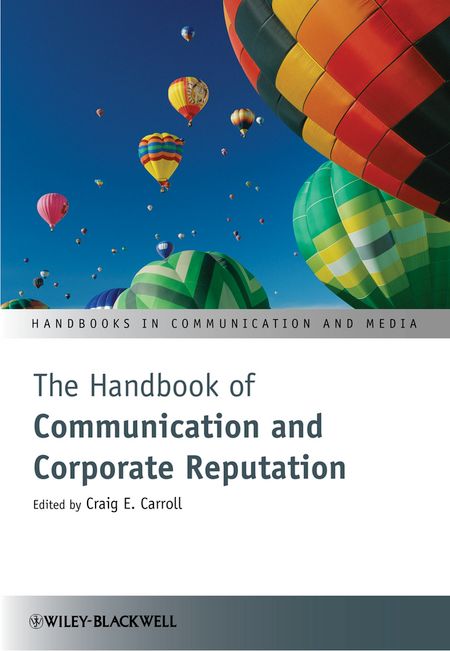 With the latest insights from the world of communication studies into the nature of corporate reputation, this new addition to Wiley-Blackwell's series of handbooks on communication and media reflects the growing visibility of large businesses' ethical profiles, and tracks the benefits that positive public attitudes can bring. Serves as the definitive research collection for a fast-growing field featuring contributions by key international scholars Brings together state-of-the-art communication studies insights on corporate reputation Identifies and addresses the lacunae in the research literature Applies new theoretical frameworks to corporate reputation
/ / похожие
Подробнее
Otto Lerbinger Corporate Communication. An International and Management Perspective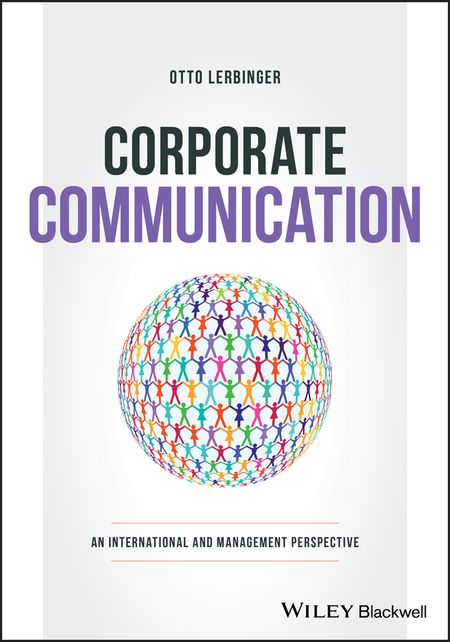 Provides an international and management perspective on the field of corporate communication Corporate communication plays an important role in higher-level management to help build and preserve a company's reputation. This intangible yet valuable asset determines the net worth of a company and affects the success of its operations. Corporate Communication: An International and Management Perspective introduces readers to the broad environment of the modern extended organization and provides an understanding of the globalization process. It describes how economic, political, and cultural features of a country affect company decisions and communication and discusses various communication disciplines and practices that are employed in programs and campaigns. This book addresses the key management issues of sustainability and technology and innovation. It also emphasizes the importance of why corporate communication must be seen as a management function and not restricted to a communication process. Presented in five parts, Corporate Communication offers comprehensive chapters covering: The Domain of Corporate Communication; Strategic Application of Communication Practices; International Perspective; Key Management Issues of Sustainability and Technology; and Corporate Communication Contribution to Management. The foundation of Corporate Communication is public relations but also included is the entire range of communication practices and the contribution to management decision making. Conceptualizes corporate communication as a strategic management function which helps management recognize, adjust to, and construct policy related to global issues Emphasizes the critical role that corporate communication plays in making corporate decisions and behaviors more socially responsible and sustainable Demonstrates how corporate communication draws on public affairs, marketing and social media in its strategic planning Emphasizes the critical importance of relationships to corporations and their effect on reputation Provides numerous examples of cases of global problems and how corporations have responded to them Corporate Communication is intended for upper-level undergraduate and graduate students in schools of communication and schools of business and management who want to extend their competence to the global arena and to combine the various communication practices to design strategic programs and campaigns. Course titles include corporate communication, international public relations, corporate public affairs, global marketing communication, global corporate communication, and social media.
/ / похожие
Подробнее
Балетки Jessy Ross Jessy Ross JE016AWSOA58
Балетки Jessy Ross. Цвет: розовый. Материал: искусственная замша.Сезон: Весна-лето 2017. С бесплатной доставкой и примеркой на Lamoda.
Jessy Ross JE016AWSOA58
Jessy Ross
Jessy Ross / Jessy Ross JE016AWSOA58 / похожие
Подробнее
Chris Foster Reputation Strategy and Analytics in a Hyper-Connected World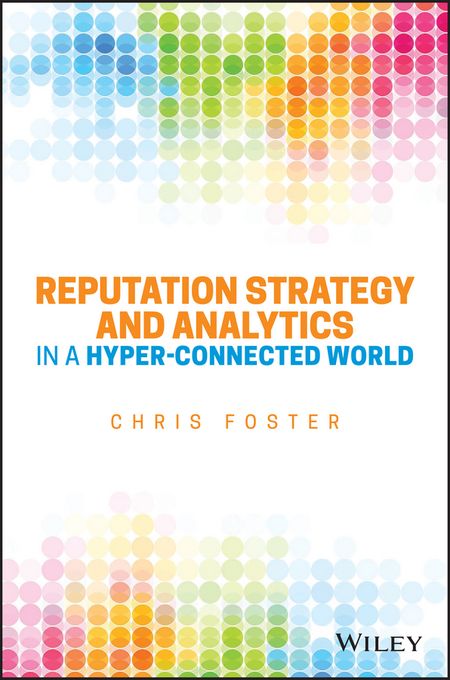 Reputation management techniques that work amidst the unceasing flow of information Reputation Strategy and Analytics in a Hyper-Connected World is a complete guide to corporate communications and reputation management. Covering a range of scenarios from ideal to catastrophic, this book provides a clear blueprint for preparation, execution, and beyond. The discussion focuses on data-driven, evidence-based strategies for the modern digital economy, providing actionable frameworks, practical roadmaps, and step-by-step blueprints for deploying advance analytics, predictive modeling, and big data techniques to successfully manage communications and reputation. You'll learn how the right tools and people get the job done quickly, effectively, and cost-effectively, and how to identify and acquire the ones you need. Coverage includes the latest technology and cutting-edge applications, bringing you up to speed on what excellence in communications can realistically be. We live in an age of interconnectedness and transparency, and information travels at the speed of light to reach nearly every corner of the globe. This book shows you the key strategies and operational tactics required to respond successfully to financially damaging assaults on your company's reputation. Execute world-class corporate communications Prepare for best- and worst-possible case scenarios Manage organizational reputation in the digital economy Pick the right team and the right tools to get the job done Stories, rumors, lies – there is no safe haven. Big data, cloud, and mobile technologies are fueling a perfect storm of immense proportions, overwhelming the capabilities of organizations and individuals attempting to manage their brands and reputations when hit with damaging information or harmful stories. Reputation Strategy and Analytics in a Hyper-Connected World shows you navigate the never-ending information stream to keep your company out of the undertow.
/ / похожие
Подробнее
3D кружка Printio Kubler-ross osi model
3D кружка — цвет кружки: БЕЛАЯ.
Kubler-ross osi model
Printio
Printio / Kubler-ross osi model / похожие
Подробнее
Футболка Wearcraft Premium Slim Fit Printio Kubler-ross osi model
Футболка Wearcraft Premium Slim Fit — цвет: МЕЛАНЖ, пол: МУЖ.
Kubler-ross osi model
Printio
Printio / Kubler-ross osi model / похожие
Подробнее
World's Most Ethical Companies® Methodology Advisory Panel ...
The World's Most Ethical Companies ® Methodology Advisory Panel is comprised of leading attorneys, government officials, professors, and organization leaders who care about ethical and honest business practices.
Social Media + Healthcare - American Health Information ...
Social media has become an undeniable force, and its rapid, informal communication style represents both possibility and liability for healthcare organizations.
Au nom de la loi (série télévisée, 1958) — Wikipédia
Au nom de la loi (Wanted: Dead or Alive) est une série télévisée américaine en 94 épisodes de 26 minutes, en noir et blanc, créée par Thomas Carr et diffusée entre le 6 septembre 1958 et le 29 mars 1961 sur le réseau CBS.
Weber Shandwick
Weber Shandwick is one of the world's leading global public relations firms with offices in major media, business and government capitals around the world.
The Low-Down: Millennials Are No Less Trusting (or ...
To get a complete sense of overall trust in various news sources, respondents were asked a series of questions. First, respondents were asked whether they had heard of each of the 36 sources.
The Low-Down: Are Stock Shares You Thought You Owned ...
The notion of what ownership means is changing as technology and the growing power of information redefine the notion of what you bought and what the seller retains.
Reputation - Wikipedia
Reputation or image of a social entity (a person, a social group, an organization, or a place) is an opinion about that entity, typically as a result of social evaluation on a set of criteria.
How to get leadership transition right | McKinsey
Successful or not, transitions have direct expenses—typically, for advertising, searches, relocation, sign-on bonuses, referral awards, and the overhead of HR professionals and other leaders involved in the process.
The New CEO Activists - Harvard Business Review
But the world has changed. Political partisanship and discourse grow ever more extreme, and the gridlock in Washington, D.C., shows no sign of easing.
Biographies - Trusted Insights for Business Worldwide
Biographies. Abel, Ph.D., Amy Lui Managing Director, Human Capital The Conference Board . Abraham, Mabel. Abrahams, Tara Executive Director The Girl Project