Leslie Gaines-Ross Corporate Reputation. 12 Steps to Safeguarding and Recovering Reputation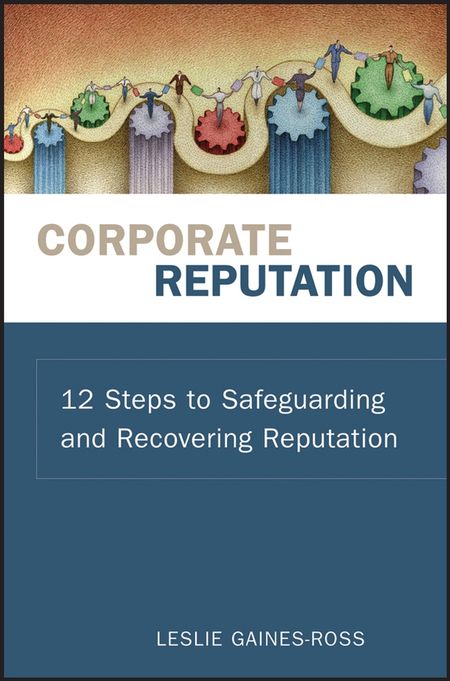 Praise For Corporate Reputation: 12 Steps to Safeguarding and Recovering Reputation «In a sea of business books, Corporate Reputation is a beacon of light for all leaders and future leaders looking for direction in the treacherous waters of a volatile business environment. It delivers a message that's provocative, insightful, and needs to be heard.» —Heidi Henkel Sinclair, Director of Communications, Bill & Melinda Gates Foundation «Every CEO, senior executive, and, increasingly, board member now appreciates the importance of building and protecting a company's reputation. Anyone who depends upon or shapes a company's reputation—customers, employees, news media, NGOs, and bloggers—will benefit from reading Dr. Gaines-Ross's book and will learn more about the influence they wield over corporate reputations.» —Dr. Robert G. Eccles, Senior Lecturer, Harvard Business School «At a time when companies are facing unprecedented reputation crises comes a timely primer from Dr. Gaines-Ross that tells us what companies need to do to bring their reputations back from the brink. The book's 12-step reputation recovery model captures what we know about effective crisis management, and brings the process to life with a host of detailed case examples. It's right on the mark!» —Dr. Charles Fombrun, CEO, Reputation Institute «Finally, a book that clearly, realistically, and compellingly explains how companies of all types and sizes can protect and restore an invaluable company asset—corporate reputation. Brilliant insights and practical solutions leap from each page! A definite must-read for business professionals everywhere.» —Anthony Sardella, CEO, Evolve24 and Adjunct Professor at the Olin School of Business, Washington University in St. Louis
/ / похожие
Подробнее
Craig Carroll E. The Handbook of Communication and Corporate Reputation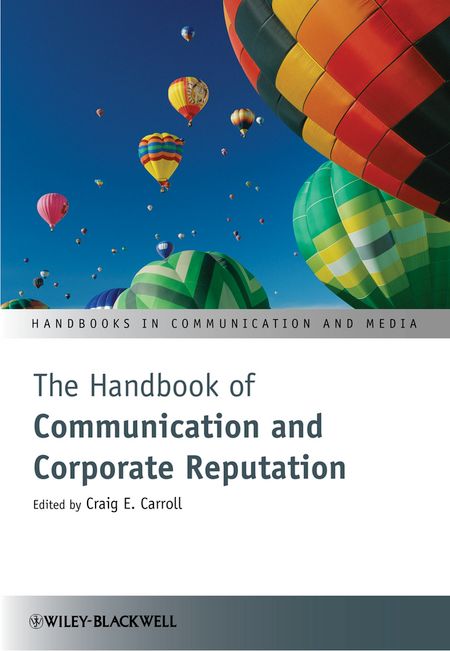 With the latest insights from the world of communication studies into the nature of corporate reputation, this new addition to Wiley-Blackwell's series of handbooks on communication and media reflects the growing visibility of large businesses' ethical profiles, and tracks the benefits that positive public attitudes can bring. Serves as the definitive research collection for a fast-growing field featuring contributions by key international scholars Brings together state-of-the-art communication studies insights on corporate reputation Identifies and addresses the lacunae in the research literature Applies new theoretical frameworks to corporate reputation
/ / похожие
Подробнее
Otto Lerbinger Corporate Communication. An International and Management Perspective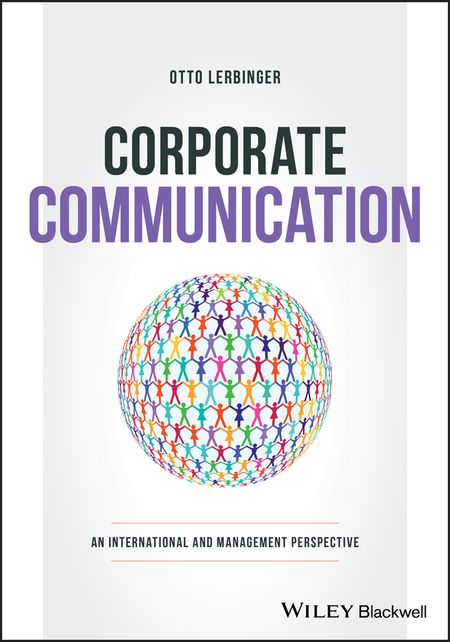 Provides an international and management perspective on the field of corporate communication Corporate communication plays an important role in higher-level management to help build and preserve a company's reputation. This intangible yet valuable asset determines the net worth of a company and affects the success of its operations. Corporate Communication: An International and Management Perspective introduces readers to the broad environment of the modern extended organization and provides an understanding of the globalization process. It describes how economic, political, and cultural features of a country affect company decisions and communication and discusses various communication disciplines and practices that are employed in programs and campaigns. This book addresses the key management issues of sustainability and technology and innovation. It also emphasizes the importance of why corporate communication must be seen as a management function and not restricted to a communication process. Presented in five parts, Corporate Communication offers comprehensive chapters covering: The Domain of Corporate Communication; Strategic Application of Communication Practices; International Perspective; Key Management Issues of Sustainability and Technology; and Corporate Communication Contribution to Management. The foundation of Corporate Communication is public relations but also included is the entire range of communication practices and the contribution to management decision making. Conceptualizes corporate communication as a strategic management function which helps management recognize, adjust to, and construct policy related to global issues Emphasizes the critical role that corporate communication plays in making corporate decisions and behaviors more socially responsible and sustainable Demonstrates how corporate communication draws on public affairs, marketing and social media in its strategic planning Emphasizes the critical importance of relationships to corporations and their effect on reputation Provides numerous examples of cases of global problems and how corporations have responded to them Corporate Communication is intended for upper-level undergraduate and graduate students in schools of communication and schools of business and management who want to extend their competence to the global arena and to combine the various communication practices to design strategic programs and campaigns. Course titles include corporate communication, international public relations, corporate public affairs, global marketing communication, global corporate communication, and social media.
/ / похожие
Подробнее
Кресло Leslie Capitone MebelVia
Liberty Home Кресло "Leslie Blue"
Резные детали дубового каркаса и хлопковая обивка в нежно голубом цвете подчеркивают благородство и изящество кресла "Leslie Blue", так же это кресло удивительно комфортно за счет удобной посадки и высококачественного наполнителя.Материал: хлопок, дуб
Кресло "Leslie Blue"
Liberty Home
Liberty Home / Кресло "Leslie Blue" / похожие
Подробнее
Liberty Home Кресло "Leslie Peach"
Резные детали дубового каркаса и хлопковая обивка в нежно персиковом цвете подчеркивают благородство и изящество кресла "Leslie", так же это кресло удивительно комфортно за счет удобной посадки и высококачественного наполнителя.Материал: хлопок, дуб
Кресло "Leslie Peach"
Liberty Home
Liberty Home / Кресло "Leslie Peach" / похожие
Подробнее
Meet Our Leadership Team | Weber Shandwick
Jack Leslie. Chairman. With a long track record of helping clients synthesize global political, economic, cultural, and communications trends into innovative strategy, Jack is a pioneer of stakeholder engagement and political consulting.
World's Most Ethical Companies® Methodology Advisory Panel ...
The World's Most Ethical Companies ® Methodology Advisory Panel is comprised of leading attorneys, government officials, professors, and organization leaders who care about ethical and honest business practices.
CEOs are getting more political, but consumers aren't ...
Starbucks chief executive Howard Schultz has spoken out on gun control, race relations, and the "cynicism, despair, division, exclusion, fear and yes -- indifference" in America today.
Weber Shandwick, agence de Relations Publiques
Weber Shandwick présente la Pratique X, un nouveau modèle d'agence pour stimuler l'innovation. 17 août 2018. Weber Shandwick a annoncé la création de la Pratique X qui intègre les capacités mondiales de l'entreprise en matière d'innovation...
Harvard Business Review en Español | Las últimas ...
Harvard Business Review en Español es la revista de la prestigiosa Universidad de Harvard y la fuente de información de los líderes de hoy. La publicación ofrece las tendencias más innovadoras de estrategia, innovación y liderazgo, para convertirse en un experto en el mundo de los negocios.
#BoycottNRA: L.L. Bean, other companies that have taken ...
Rental cars, hearing aids, insurers: Since Parkland, a list of companies that have taken action on guns
Weber-Shandwick
Weber Shandwick is one of the world's leading global public relations firms with offices in major media, business and government capitals around the world.
Competitive Advantage - strategy, style, advantages ...
Many firms strive for a competitive advantage, but few truly understand what it is or how to achieve and keep it. A competitive advantage can be gained by offering the consumer a greater value than the competitors, such as by offering lower prices or providing quality services or other benefits that justify a higher price.
Au nom de la loi (série télévisée, 1958) — Wikipédia
Au nom de la loi (Wanted: Dead or Alive) est une série télévisée américaine en 94 épisodes de 26 minutes, en noir et blanc, créée par Thomas Carr et diffusée entre le 6 septembre 1958 et le 29 mars 1961 sur le réseau CBS.
The Low-Down: Model, Citizen? How Almost Everyone ...
Snowzilla! Blizzardpocalypse! To listen to sundry elected officials and authority figures prior to the most recent impending weather emergency, you would not have been faulted for believing that The End was nigh and that you had best make peace with your Maker as well as your local liquor store.
Bed-Stuy Is Burning: A Novel: Brian Platzer: 9781501146954 ...
Bed-Stuy Is Burning: A Novel [Brian Platzer] on Amazon.com. *FREE* shipping on qualifying offers. "Platzer's take on race, religion, class, and politics—all the subjects you're not supposed to discuss—is sure to get people talking." — Vanity Fair Do the Right Thing meets The Bonfire of the Vanities
Reputation - Wikipedia
Reputation or image of a social entity (a person, a social group, or an organization) is an opinion about that entity, typically as a result of social evaluation on a set of criteria.
HBR IdeaCast - Harvard Business Review
A weekly podcast featuring the leading thinkers in business and management from Harvard Business Review.